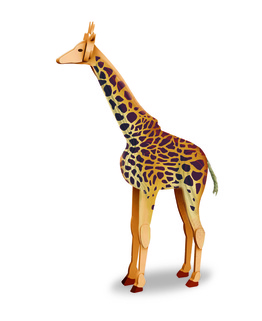 For the looooongest time my daughter's favorite animal has been the giraffe. When she turned three, she received a giraffe as big as she was who was promptly named Lollipop. Lollipop has adopted many babies over the years and is still beloved.

Needless to say she (my daughter, not Lollipop) was thrilled by our new Safari collection of 3D animals. In addition to the graceful giraffe, we've added a fierce lion, a quiet rhino, and a majestic elephant.

We're working on a savanna scene for the upcoming CHA show in January - stay tuned as you're sure to see it here first!